Benefits of Aqua/Terra Gardening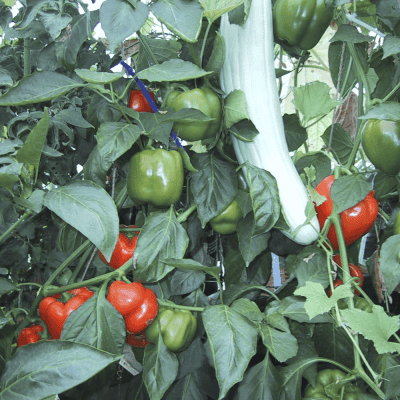 A Highly Advanced Aztec Aqua/Terra Gardening Technique Engineered for the 21st Century
Greatly increase your productivity and quality with the world's best grow – Supernatural Brand's revolutionary grow system. Proven the best grow method in history to save you money.
COMPLETELY ELIMINATES

OVER AND UNDER WATERING….
By Flash Feeding
Shuttle Valve Performance
Granular Gradation Technology
Air-Powered Sub-Irrigation
Capillary Attraction
King Cultivator Spunbonded Nursery Pots with Pure Earth Element Terraponic soil (Cash Crop and Pay Dirt) provide a Highly Advanced Root Zone Environment
AND
MORE

GREAT ASPECTS ARE….
Purity and Quality
Completely Eliminates pH Monitoring/ Control
You Have Nothing Working Against You and Your Plants
Halves your Production Costs
Less than one kilogram of plant food can easily yield an average of 4.5 lbs. of flower on a 4 X 8 tray every 42 days
Eases the Hardship of system set-up
Huge savings on growth medium
Re-use medium every crop by adding 20% new
Saves BIG on Labour & Time
Saves Half the Volume of Water
Saves Half the Cost of Nutrients
Does NOT Spike Humidity in Your Grow Room with Feedings
Frees Up Lots of Time to Enjoy Other Things
No One Has Ever Switched Back
MAJOR
BENEFITS

TO PLANTS…..
Amazingly Fast Growth Rate
Harvest can be Completed Every 42 Days
Staggeringly Massive Yields
Grows Plants Bigger, Faster and Better
Lower ppm's leave less residual
Pure Earth Elements Medium Flushes Out Cleanly and Quickly
The Quality, Purity and Potency cannot be matched
The Flavour is Intense and Inspiring
The End User Experience is Very Pleasant and Extremely Enjoyable