How to Germinate Seeds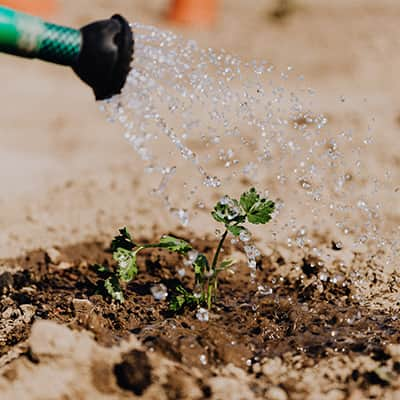 Germination is what happens when a seed starts growing. A great example of this is when a seedling sprouts from a seed. You need to create the right environment for this to take place, and we'll show you how.
Materials for Seed Germination
Seeds
Paper towels
Small Tupperware container
How to Germinate Seeds
Fold paper towel section in 4 and soak it in fresh oxygenated water. A couple drops of H202 per liter of water may facilitate germination. Drain off excess water.
Place the paper towel into the container and position seeds one half to one inch apart on the wet paper towel.
Place another folded and moistened sheet of paper towel over the seeds and cover with lid.
Place in dark and warm area 75- 85 degrees.
Open and check daily for taproot, re-moisten if necessary.
Plant sprouted seedling ¼ inch below soil, taproot down into rinsed Supernatural Brand Potting Soil and King Cultivator Nursery Pot with when taproot appears.