Grow Kits
If you have ever attempted to grow your own plants, especially starting from seeds, you probably figured out that it can be more complicated than some make it seem. Plants often require a delicate balance of the right soil, nutrients, water and aeration. If any one of these elements is too abundant or too scarce, your plants will be unhealthy, small at best and dead at worst.
A Grow Kit Designed to Make Every Grower an Expert
Luckily, Supernatural Brand has invested decades of research, testing and development into the very best way to grow plants. This has led to the development of our innovative grow kits. Our kits have an answer for every issue that typically arises during the growing process. And not a single element was left unattended to.
If you are unsure about where to get started, you can trust Supernatural Brand. Our team is comprised of scientists, chemists, biologists, researchers and cultivation experts. We have been investing all of our combined knowledge and resources over the past few decades to create a system that is foolproof and that literally takes the guesswork out of growing.
As experts on how to grow plants and crop production, our online plant growing and hydroponics store sells top quality products for all your needs: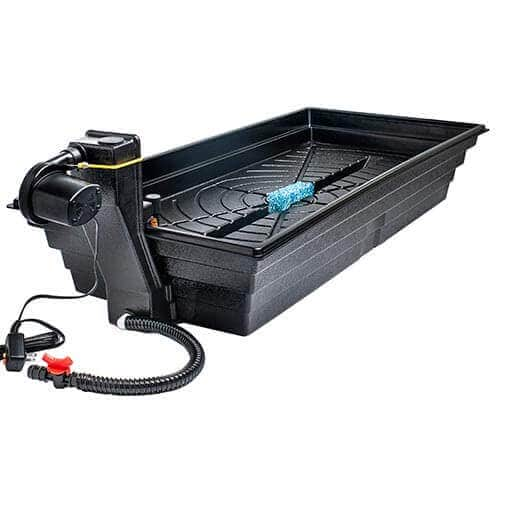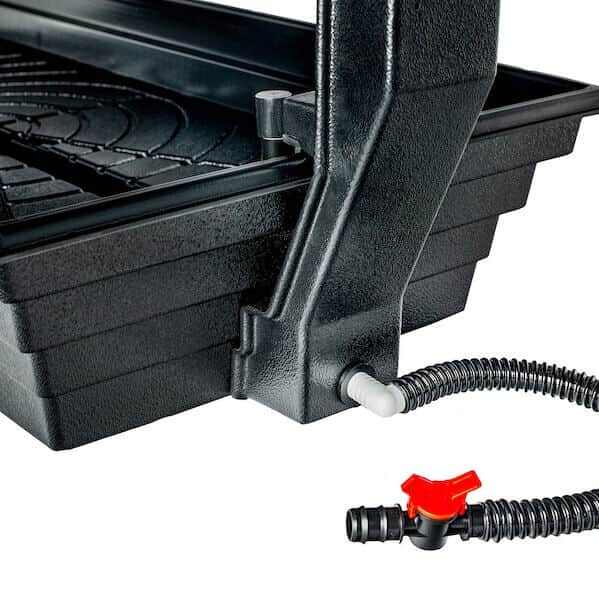 Our Indoor Growing Systems Were Carefully and Painstakingly Developed
Our Turbo Grow Kit is the highly successful product of years of research and innovation. It is a systematic approach to growing, much like a hydroponic system but using soil. This system consists of a tray with a built-in reservoir an air blower is controlled by a timer that opens a valve and forces nutrient-rich water up into the soil where your plants are starting. It stays open for a set amount of time, then the blower turns off, allowing the water to drain back down into the reservoir.
The only steps you will need to take are to rinse the soil when you initially plant the seeds and gently water from the top until your plants take root. After that, all you have to do is fill the reservoir with water, add nutrients and set the timer. Only once a week, you'll drain and replenish the water and nutrients, then rinse your plants from the top. That's all there is to it.
Grow Kits That Produce Noticeable Results
This system allows your plants to thrive and flourish. They will be sturdier, healthier and bear more fruit than plants grown with traditional methods. And the best part about this system is that it can easily be set up right inside your home.
Once the plants are ready, you can transplant them to one of our King Cultivator mesh nursery pots. These pots are designed to allow the perfect amount of air to get through to the root system. And as a bonus, they are completely disposable. Fill them with our Pay Dirt potting soil and your plants will be happy and healthy after transplanting.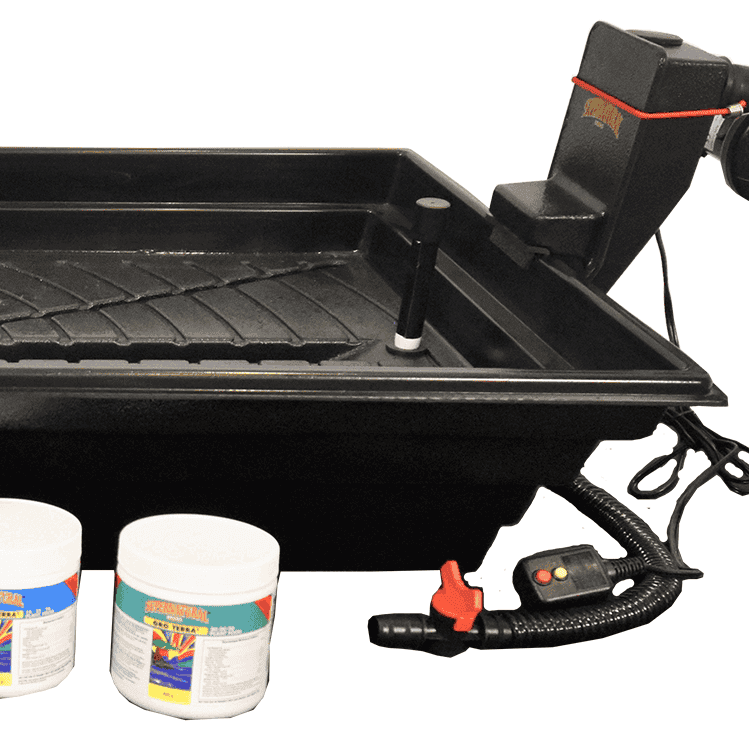 If you are ready to take your growing to the next level with an indoor growing system, try the Supernatural Brand Turbo Grow Kit or fill out the form below to learn more.
Testimonials
"Before I tell you my story I'd like to say I use all of your products. I had to leave town for a family emergency, I was gone way longer than expected and figured my crop was ruined! To my surprise your automated flood and drain tables saved the whole crop! If it wasn't for your tables and air pumps reliability my crop would have been ruined. Your system is the only system that could pull that off. Incredible! Well worth it after all the time and money spent into the venture, I now have the confidence leaving my plants knowing your tables are going to keep working even when I'm not around."

Ian Samson, Craft Grower

"If you're growing absolutely any plant, buy this pot! The plants and root systems absolutely thrive. The root system immediately explodes because of the really high air exchange rate. And you know how the old saying goes "the bigger the roots the bigger the plant". King Cultivator pots don't trap moisture or nutrients like those fabric pots. They are super breathable, absorbable and penetrable allowing me to feed and flush my plants without the worry of a thick, moisture retaining barrier. I've purchased other fabric bags over the years but now only buy King Cultivator biodegradable disposable pots they are extremely well built and very economical. Thanks for such a great product!"

Wes Handler, Commercial Grower

"SuperNatural Brand Excellofizz is the easiest and most effective CO2 product available. It has allowed me to introduce CO2 in my garden without the hassle of an expensive bottle and complicated regulator. Using Excellofizz during the vegetative cycle enabled me to supply my plants with the CO2 they required at an affordable price. My plants have responded so well to your Excellofizz that I no longer have to worry about the cost of bottles or burning gases to achieve the CO2 levels my plants require. I can't wait to use more of SuperNatural Brand products in my garden."

Shawn Mckay, Greenhouse Gardner