About Us
We are more than just your typical plant food company.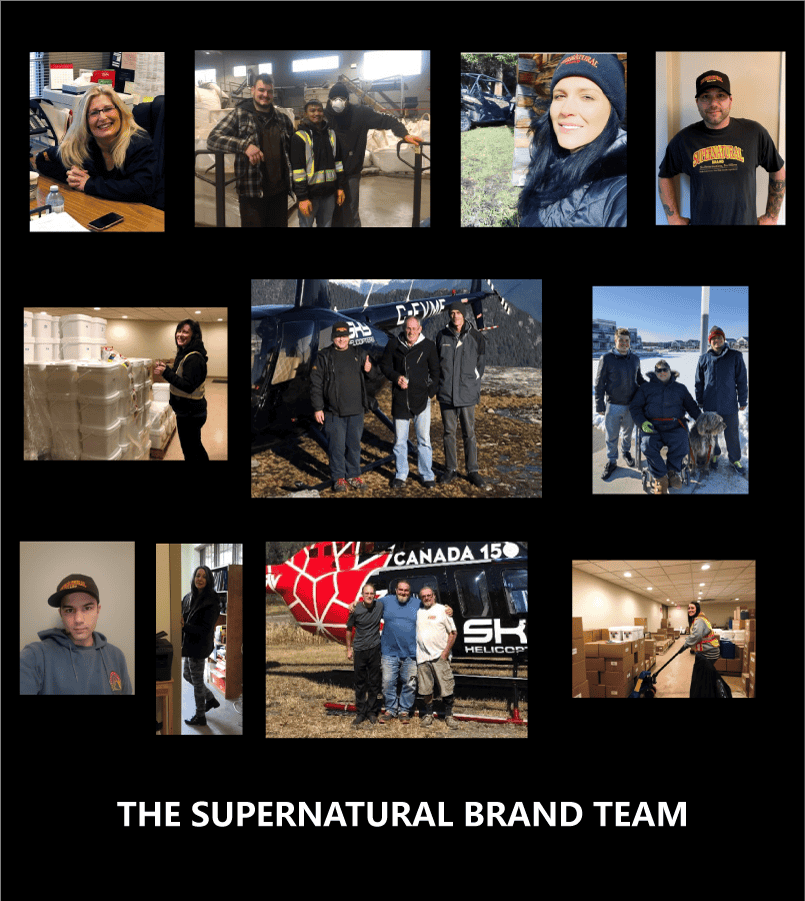 Who We Are
We are a highly skilled and dedicated team of researchers, scientists, chemists, biologist, innovators, formulators and cultivation experts passionate in the art of high performance agriculture. Our primary goal is to significantly improve cultivation techniques with purity and performance while producing a new standard in produce quality. Through decades of risks, sacrifice, perseverance, research trials, and exploration we have discovered amazing ways to grow crops with greater level of performance and quality. This has brought us our greatest rewards, significantly improving the lively hood of our customers, many of whom dedicate their expertise and new found success to Supernatural Brand products and their ground breaking practices. We are so happy to be able to accelerate our customers to be recognized as the finest horticulturists in the industry.
Our Passion
Supernatural Brand, incorporated in 1997, has developed a line of high quality products that work together to provide your plants with an optimal growth environment throughout their entire life cycle. Our extensive research and development has focused on fusion and maximization of the best of foliar, solid and liquid phase growth techniques. The company's genesis lies in its founder's lifelong passion for growing beautifully clean plants of all types.
Decades worth of experience working with many plant varieties and growth techniques led him to realize that many modern growth techniques have certain drawbacks that prevent plants from reaching their full potential. The Supernatural Brand product line, from growth medium to plant foods, has been designed precisely to overcome these drawbacks. By providing your plants with optimal growth conditions for their entire life cycle, you will achieve truly impressive results.
Supernatural Brand products, already sold worldwide, are gaining even more attention from those who want their plants to be the best.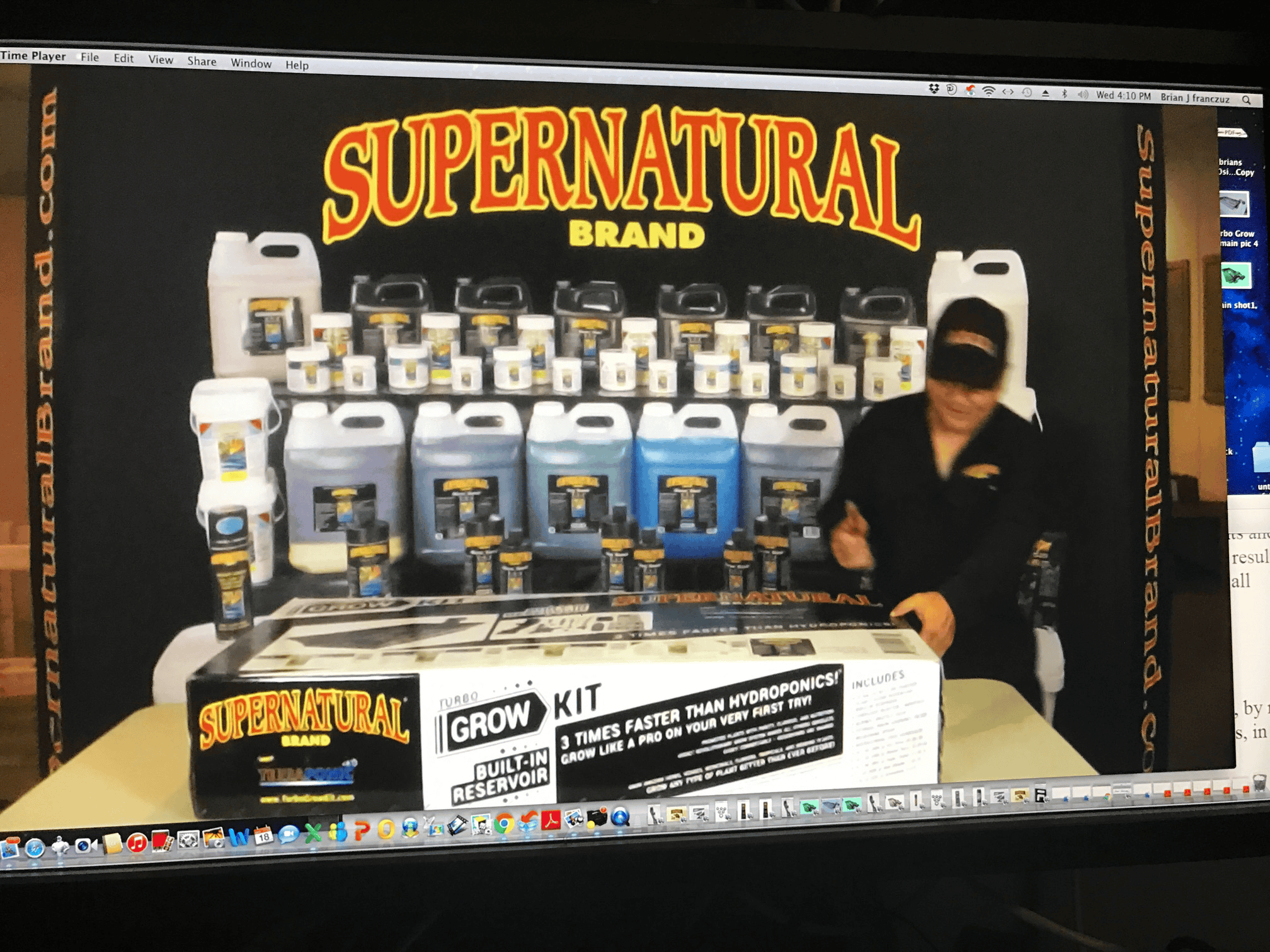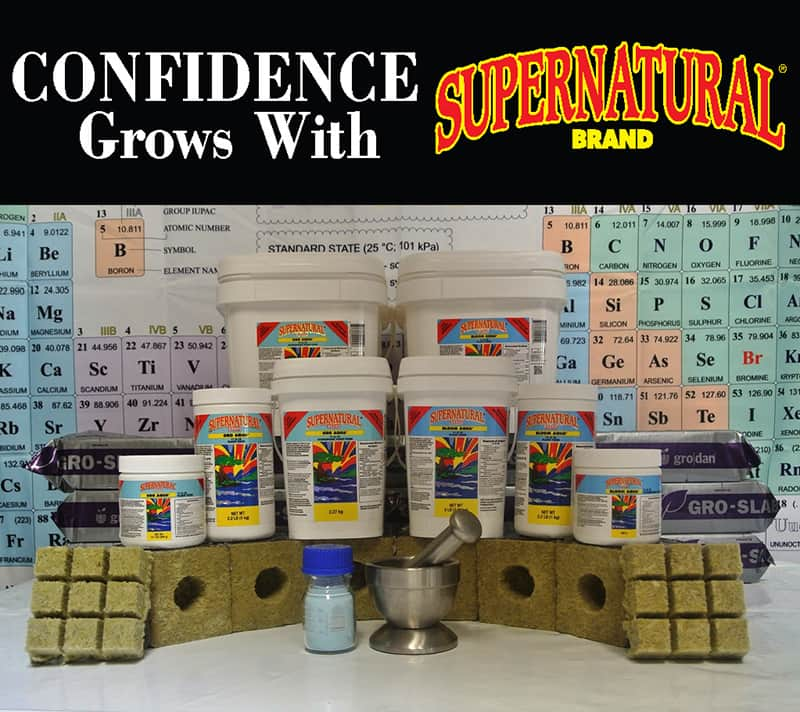 Our Commitment
SUPERNATURAL BRAND's product commitment to clean culinary and medical quality gardening has been our vision from the company's beginning.  SUPERNATURAL BRAND products carry all the right ingredients for edible plants with nutrients containing no preservatives.  From extensive years of research, I found that only when used PURE VIRGIN SOURCED CLEAN EARTH ELEMENTS combined with fast dissolving  purified minerals and elements with no preservatives, could I then produce the healthiest, purest disease resistant plants from seed to harvest.  This contributes to the many known & unknown aspects of extremely complex cellular physiological activities.  It is the fusion of the two that allows these complex natural cellular processes to still take place in a controlled environment.
SUPERNATURAL BRAND HIGH QUALITY PURIFIED MINERALS contain purified essential nutrients and trace elements for optimal grower control & high quality results.
ULTRA PURE SUPERNATURAL BRAND powdered nutrients provide your plants with unsurpassed nutrition at only 1/3 the strength of most conventional brands of fertilizers.  Powdered minerals & elements are more effective, when mixed fresh they contain more available oxygen. When dissolved in water, there is no sediment. You can see the SUPERNATURAL BRAND purity and quality for yourself…. NO RESIDUE. SUPERNATURAL BRAND Plant Foods goes a long way saving you lots of time and money in more ways than one!
"Our goal is to create quality products that allow plants to experience optimal growth conditions throughout their life cycle so that you, the grower, can enjoy the most vibrant plants possible."

1969

1981

1996

1997

1999

2005

2006

2010

2011

2012

2015

2017

2019