How Hardiness Zones Impact Your Crop Production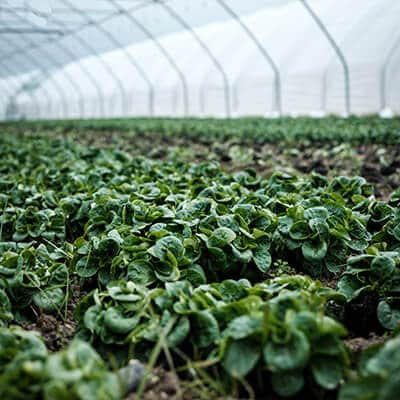 Although it can be tempting to choose which plants to grow based on personal preferences and appearances, you may find yourself with rows of dead shrubs or frozen perennials if you do not also focus on plant hardiness zones. While you may also hear these zones referred to as planting or gardening zones, they offer you vital information for what you can plant, when you can plant and how certain plants will grow.
What Is the Purpose of Plant Hardiness Zones?
Hardiness zones refers to certain geographical areas that are separated based on their climate, including annual temperatures, rainfall and frost dates. A hardiness zone map typically shows the basics of growing zones, but you can also find more detailed information about your specific area on a local hardiness map. Local maps divide larger zones up to give you a better picture of climate so that you can grow healthy plants outdoors.
In Canada, plant hardiness zones are based on either the original map designed in the 1960s for trees and shrubs or on the extreme minimum temperature zones map designed by the United States Department of Agriculture (USDA). The United States uses the USDA Plant Hardiness Zone Map, which is separated into zones based on low winter temperatures in 10-degree increments.
Choosing What to Grow Based on Your Hardiness Zone
After you have determined your hardiness zone, you can more easily find the plants that will grow well outdoors. Many seeds and seedlings are marked with their hardiness zones when you are purchasing them. If you plant a seedling that is designed for a warmer zone outdoors, it may not be ready to harvest before the frost, or it may not come back to life the next season if it is a perennial. In general, you will not have to worry as much about growing zones when it comes to annuals but will need to consult the map before planting trees, shrubs and perennials.
Limitations of the Hardiness Map to Grow Healthy Plants
While a hardiness map can certainly provide you with vital information for growing healthy plants, it is not the only information you will need to have as you choose your desired seeds or seedlings. Every plant will also need a unique combination of the following:
Sunshine and shade
Healthy soil
Nutrients
Water
Depending on the plant, you may even be able to get away with growing certain plants outside their usual zones if they are particularly hardy. However, they may not grow as lush or healthy as they would in their ideal zones, and you may discover that a sudden, deep cold snap could kill these plants.
As you study your growing zone, take some time to discover your area's sub-zone and the plants that are already growing well around you. This will help you make an informed decision and determine how much risk you are willing to take.