Liquid or Powdered Plant Nutrients – Which Grows the Healthiest Plants?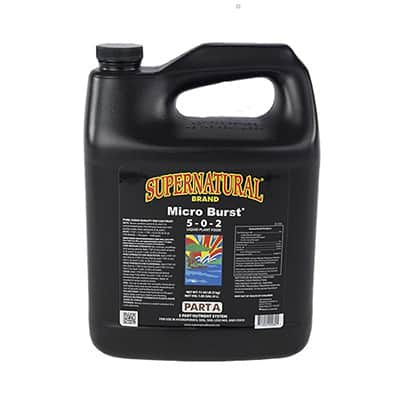 Essential Nutrients for Healthy Plants
What type of plant food is best for healthy plants? This is a common question from people just starting to learn how to grow healthy plants as well as growers with some experience who want to learn how to grow a new type of plant.
The short answer is that any food that delivers high-quality plant nutrients will work for most plants. The choice between liquid or powdered plant food often comes down to convenience, price, and personal preference of the grower.
It's still worth taking the time to learn about both of these options so that you can make wise buying decisions.
Advantages of Powdered Nutrients
Powdered nutrients are often designed to break down over time, but companies like Supernatural Brand are now designing products that break down rapidly when mixed. Many growers find powders easier to work with while others believe the solid state is easier for storage.
There are many advantages to choosing a powdered plant food:
Powdered food is often easier to apply and cheaper to ship.
You can see the quality of the plant nutrients because they're in solid form. It's more difficult to tell if a food is high quality when it's in a liquid state.
Powdered foods are more concentrated than liquids. They can deliver more essential plant nutrients per application.
Mineral salts and other elements are non-reactive in a dry, solid form, which results in a longer shelf life when stored properly. Manufacturers don't need to add preservatives to the mix to get that extended shelf life, which only improves purity of the product.
Powdered plant foods are often one-part formulations due to the lack of compound binding. There is no incompatibility when combined.
There are fewer restrictions for solid formulations.
Powdered plant nutrients may allow you to pay less while visibly sizing up the quality of the food and experiencing less complication during application. If you're concerned about the speed of nutrient delivery, rest assured that Supernatural Brand powdered nutrients dissolve rapidly and completely, delivering a clean food source for your grow system.
Advantages of Liquid Nutrients
While there aren't as many advantages of using a liquid food for your plants, the ones that are listed are worth your consideration:
Liquid foods are more convenient because you don't have to dissolve the powder on your own.
The shelf life doesn't decrease if the food is accidentally left open in a humid area. Many powdered fertilizers react badly when exposed to humidity, but that is no concern for a good liquid plant food.
Even if you're just starting to learn how to grow plants, you're probably familiar with liquid hydroponic nutrient systems. Since early powdered nutrients were difficult to mix, liquid forms gained popularity quickly.
Convenience and familiarity carry a lot of weight when you're comparing plant foods. If you want to use liquid food, Supernatural Brand offers a concentrated liquid nutrient system that utilizes the same high-quality purified mineral salts that are in our renowned powdered nutrients.
Our liquid nutrients will run super clean in your grow system without leaving residue. Once you mix them, you will see the purity at work.
If you haven't given our plant food a chance, now is the time to look at our selections. We're eager to help you grow larger, healthier plants whether you choose powdered or liquid forms.