Grow Healthy Plants Year-Round with Winter Gardening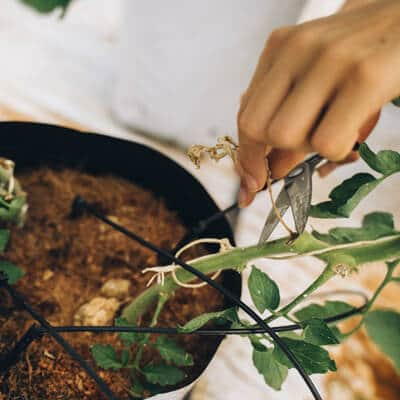 Having a winter garden is a great way to prolong the delicious fresh flavors and colors you enjoy in the summer. It can be done even in the coldest zones and only requires a bit of planning, preparation and the right equipment.
Planning Your Winter Garden
The first thing to figure out is your timing. Both outdoor and indoor winter gardens should be planted about eight weeks before your zone's first frost. This is likely between July and August, so you'll want to make sure you have your seeds at that point.
If you are attempting outdoor winter gardening, preparing the space and soil is the next step. Using a good fertilizer will guarantee the best results, and in most cases, you will need to provide a cold frame for your plants to grow in so that they are protected from the harshest elements, like snow and extreme cold.
For an indoor garden, finding the right space with plenty of sunlight is key. You might be surprised what you can grow indoors, and a good setup will make growing them more effortless. A hydroponic growing system works really well to keep your plants consistently irrigated and fed for optimal growth.
Best Crops for Winter Gardening
A variety of plants can withstand very cold winter conditions as long as you know how to care for them. For an outdoor garden, the hardiest vegetables are greens like kale, mustard greens and spinach. Other successful winter crops include turnips, collards, leeks, radishes, broccoli and brussels.
For an indoor garden, there are three categories, besides flowers, that grow well:
Herbs like basil, parsley, rosemary, dill, thyme and most others always perform well and won't typically require too much space.
Citrus plants are often small enough for most indoor spaces as long as they get sunlight for a good portion of the day. They are also decorative and will lend a very pleasant scent to your home.
Greens like microgreens and lettuce can be grown indoors and have a fairly long continuous cycle so you will always have fresh greens for your salads. You could even plant a pot of different salad greens that would be both beautiful and delicious.
Mistakes to Avoid in Your Winter Gardens
Taking on too much.
If you are just getting started, don't overwhelm yourself by planting more plants than you can handle. Start small, and once you have the hang of it, grow your garden little by little. Each plant is different and sometimes they require different levels of water, sunlight and drainage. It will take some time and experience to master it.

Waiting too long.
Especially in outdoor gardens, waiting too long to plant seeds could be detrimental because most seeds need warmer temperatures to sprout. Once sprouted, the hardy plants can withstand cold temps and even frost.

Underestimating nutrients.
Having the right pH balance in your soil is important for healthy plants. Seeds will sprout in undernourished soil, but plants will be small and weak and may not produce fruit. Don't neglect to use a good fertilizer to keep your plants strong and healthy.
Don't hesitate to check out our website for all of your winter gardening needs.