Your Holiday Guide to Christmas Trees: Prep, Care, and Disposal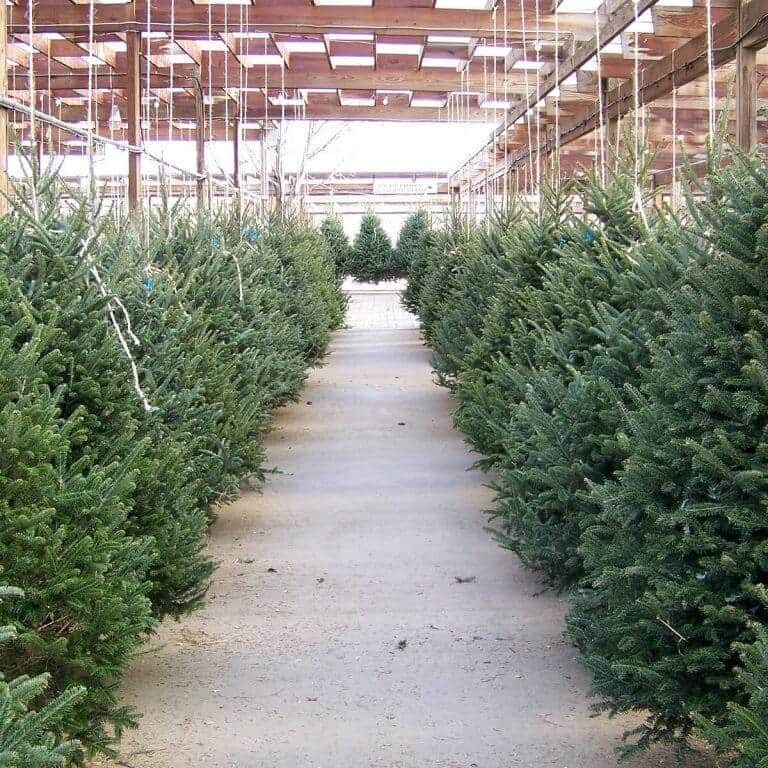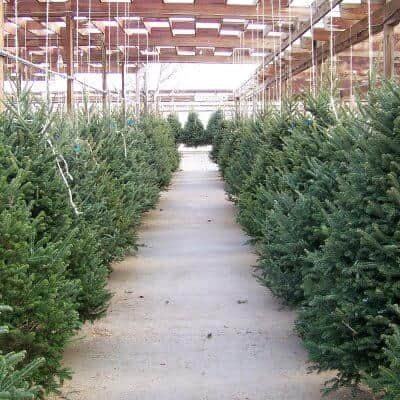 There are only two types of people when it comes to celebrating Christmas. Those who really deck the halls, and those who take a minimalistic approach to Christmas. But even the minimalists know that a tree is a given. When decked in warm, glowing lights and beautiful, meaningful decorations, it becomes the awe-inspiring crowning jewel of every home during the holiday season. That is why it is important to know how to choose the best live Christmas tree and care for it properly so it will last the whole season.
Christmas Tree Prep: Things to Consider Before Bringing One Home
Size Matters
The first thing to consider when planning for your perfect Christmas tree is what kind of space you're working with.
Live trees come in many different sizes and shapes, so it is important to know how high your ceilings are and how wide the space is. Some trees are short and stout. Some are tall and slender, and some are just huge. And if you're really pressed for space, mini Christmas trees are the perfect solution. You can pop one of these on top of a table or in a tight corner for an equally impactful mini crowning jewel.
Also, to avoid a bunch of extension cords, it's best to put the tree close to an electrical outlet.
Picking a Healthy Tree
Spotting a healthy tree isn't rocket science. There are just a few things you should look for:
Uniform and vibrant colours in the needles
Bark that is not peeling away
Full branches. (There shouldn't be large bald areas.)
The Right Type
The three most popular types of live Christmas trees each have their own perks and characteristics. The first is the Balsam Fir. It has a notable piney scent, beautiful dark green needles that don't fall off too easily, and a nice, symmetrical shape.
Next, the Douglas Fir boasts a nice, full shape that is often compact and soft, blue-green needles. And finally, the Fraser Fir is known for its needles, which are dark green on top and silver underneath.
In-Home Christmas Tree Care
It is important to remember that these beautiful symbols of the holiday season are alive, and you'll need to care for them well to keep them that way.
Hydrate
Just like any other indoor plant, the most important thing is water. Once you get the tree home, trim off an inch or two from the trunk to allow for absorption. Then, you will need to water the tree daily. Just make sure the reservoir is never empty.
On the same note, it can be detrimental to a tree to be placed next to a heating vent. It can severely dry it out.
Consider Your Environment
Everyone knows that pets, especially cats, and small children can wreak havoc on a Christmas tree. Keeping your ornaments above reaching height, setting up a baby gate around the tree, and even using scents that repel cats, like citrus, are all wise options.
Additionally, candles, heaters, and other sources of intense heat or fire should be kept at a distance to avoid a potential fire hazard.
Keep Your Plants Thriving With Liquid Nutrients
Tree Disposal
There are a few options when it comes time to toss your tree. The easiest is to drag it out to your curb. Most municipalities will pick them up for free (check your local recycling/green bin bylaws). If you have an outdoor fire pit, you can chop it up and burn it. And if you want to recycle it, the trunk and branches can be made into mulch or used for crafting projects.
No matter what kind of tree you choose, nothing beats a beautiful, live, fragrant Christmas tree, let alone the nostalgic experience of picking one out. Caring for your Christmas tree is not difficult, but it is necessary so that it can bring joy to your home for the entire holiday season.
By following these tips you'll be able to keep your tree healthy and thriving all season long. Give us a call or visit our site for more information on how to cultivate healthy plants and the growing equipment we carry.