Supernatural Brand – Hydroponics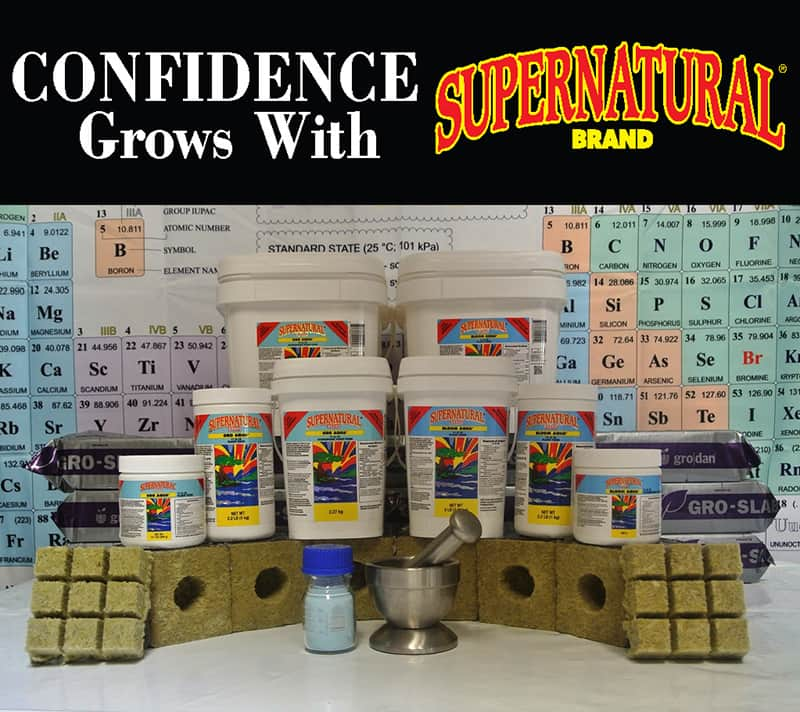 High Performance Feeding Program For Hydroponics (Coco, Rockwool, Clay, NFT, Aeroponics)
TEASPOONS (TSP), MILLILITRES (ml) AND PARTS PER MILLION (ppm) PER 1 GAL OF WATER
3-Step Hydroponic Feed Schedule
Hydroponic Related Products
Notice that that in Supernatural's Hydroponic Feeding Schedule, you don't require many additives. This is because Supernatural's base nutrients are complete one part nutrients.
They are made up of water-soluble HIGH QUALITY PURIFIED MINERALS & MICRO NUTRIENTS with no contaminants or fillers. Gro and Bloom Aqua both contain 8% calcium, which eliminates the need for a calcium supplement, just one of many ways our products will save you money.
Because of the purity of the minerals and micro nutrients in the powders, you'll notice right away how Supernatural nutrients mix. They dissolve 100%, and there is no falling out after they have been mixed.
Base Nutrients
Heavy flowering and fruit load.
Specialty Products
High quality essential oil production.